The Devil,  (Scamarcio 5) due out February 2020
When the Vatican's Chief Exorcist is the last person to see a murdered boy alive, who are you going to call to ride the global media storm and unearth the truth?
The Extremist (Scamarcio #4) was published in February 2018.
When a group of terrorists carry out a series of attacks in Rome, Detective Leone Scamarcio receives an unexpected call ― the men, who appear to be Islamic extremists, say they will only negotiate with him.
Scamarcio is given just twenty-four hours to meet the terrorists' demands, or their hostages will be killed, along with thousands more.
The only catch? He cannot involve the police or the security services.
Racing against both the clock and his own colleagues, Scamarcio must uncover the truth behind the attacks before it's too late. But, as he begins to investigate, he finds that every question turns up five more and, as usual for this son-of-a-Mafioso policeman, nothing is as it seems.
The Hit ( Scamarcio #3) was published in February 2017.
When the family of Micky Proietti, a top television executive, goes missing, Leone Scamarcio is called to investigate. Everyone, it seems — from Premier League footballers to jilted starlets and cabinet ministers — has an axe to grind with Proietti. What starts out as an investigation into his countless affairs soon becomes an inquiry into how Proietti does business and the people he has discarded along the way. Finally, Proietti's finances attract Scamarcio's attention, and he discovers that the drama commissioner has been granting favours to some very shadowy sponsors.
Like a swimmer trying to escape a riptide, Scamarcio comes to realise that this new inquiry threatens to bring him head to head with his father's old lieutenant, Piero Piocosta. If he's to survive in the police force, Scamarcio knows that he must find a way to get Piocosta off his back, once and for all. And find it quickly.
Reluctantly, he travels home to Calabria in an attempt to understand how powerful Piocosta has really become and whether he might ever be silenced. It's a perilous journey, but one Scamarcio has to make if he's to finally banish the ghosts of his past.
'Dalbuono has an intimate knowledge and understanding of Italy, its criminal underbelly and the often twisted and corrupted state that functions on the back of its relationship with the Mafia … A fresh voice in a well-trodden field … This is Euro-noir of the highest order.' New Books
'A racy thriller.' TLS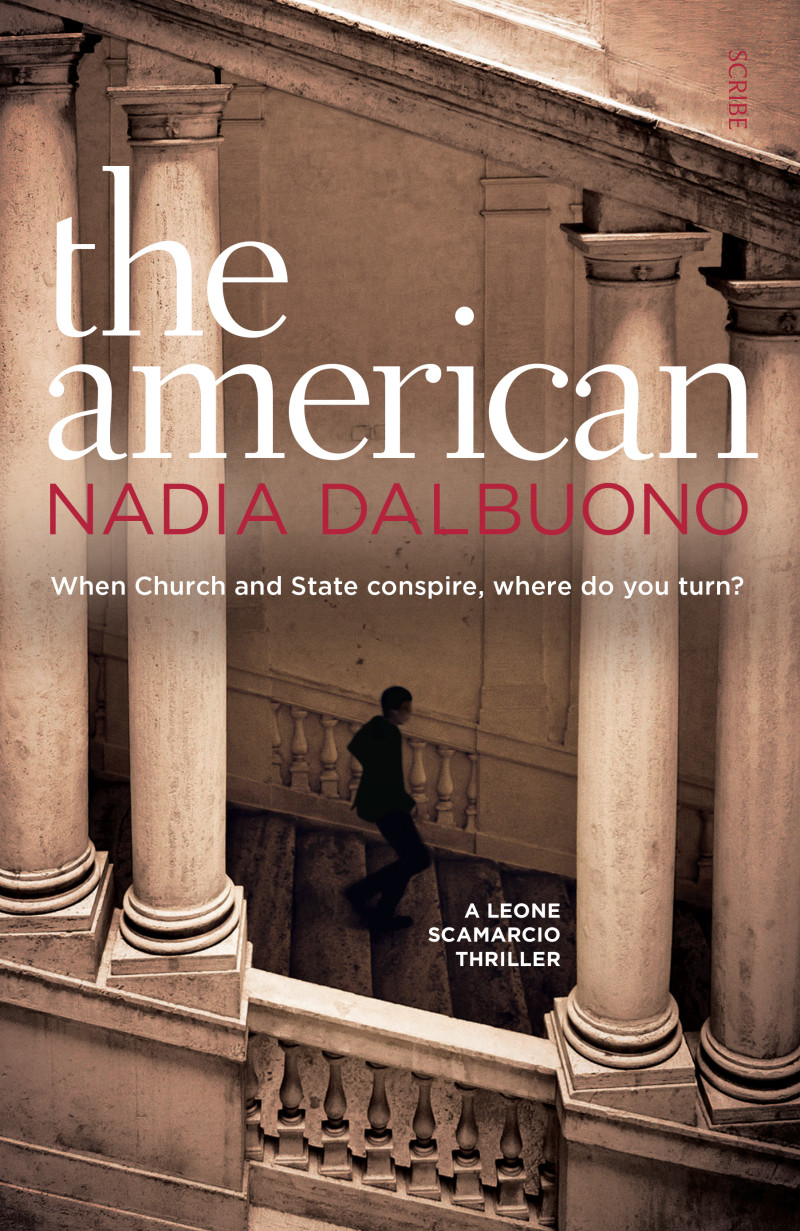 The American (Scamarcio #2) was published in Australia in August 2015 and launched in the UK in January 2016. It was longlisted for the 2016 CWA Ian Fleming Steel Dagger.
As autumn sets in, the queues outside the soup kitchens of Rome are lengthening, and the people are taking to the piazzas, increasingly frustrated by the deepening economic crisis.
Detective Leone Scamarcio is called to an apparent suicide on the Ponte Sant'Angelo, a stone's throw from Vatican City. A man is hanging from the bridge, his expensive suit suggesting yet another businessman fallen on hard times. But Scamarcio is immediately troubled by similarities with the 1982 murder of Roberto Calvi, dubbed 'God's Banker' because of his work for the Vatican Bank.
Scamarcio's instincts are soon proved correct when a cardinal with links to the bank is killed. And when US Intelligence warn Scamarcio to drop his investigation, he knows that the stakes are far higher than he first realised.
Ignoring their threats, Scamarcio pushes on, but his progress is being monitored by some of the world's most powerful men, who will stop at nothing to make sure their dirty work stays under cover. In breathtaking developments that link 9/11, America's dirty wars, Vatican corruption, the Mafia, and Italy's violence against its own people, Scamarcio has to deal with responsibilities far above his pay grade.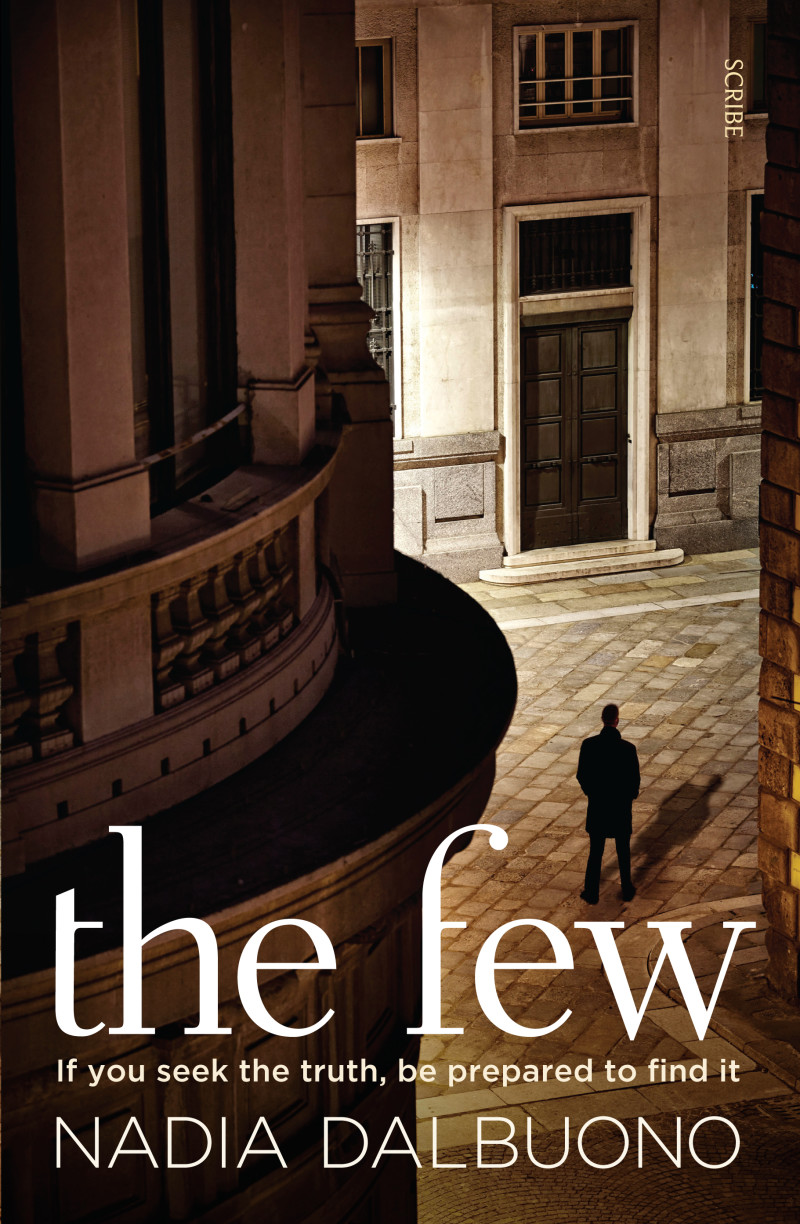 My first book 'The Few' was published by Scribe in Australia and New Zealand in August 2014. UK publication followed in November.
Detective Leone Scamarcio, the son of a former Mafioso, has turned his back on the family business, and has joined the Rome police force. He may be one of the last honest men in Italy.
But when Scamarcio is handed a file of extremely compromising photographs of a high-profile Italian politician, and told to 'deal with it', he knows he's in for trouble. And when a young man is found stabbed to death in Rome, and a young American girl disappears on a beach in Elba, Scamarcio's job gets a whole lot more complicated.
Worst of all, every lead seems to implicate the prime minister — a multi-media baron, and the most powerful man in Italy.
As the case spins out of control, and his own past catches up with him, Scamarcio must navigate the darkest currents of Italian society — only to find that nothing is as it seems, and that the price of truth may be higher than he can pay.